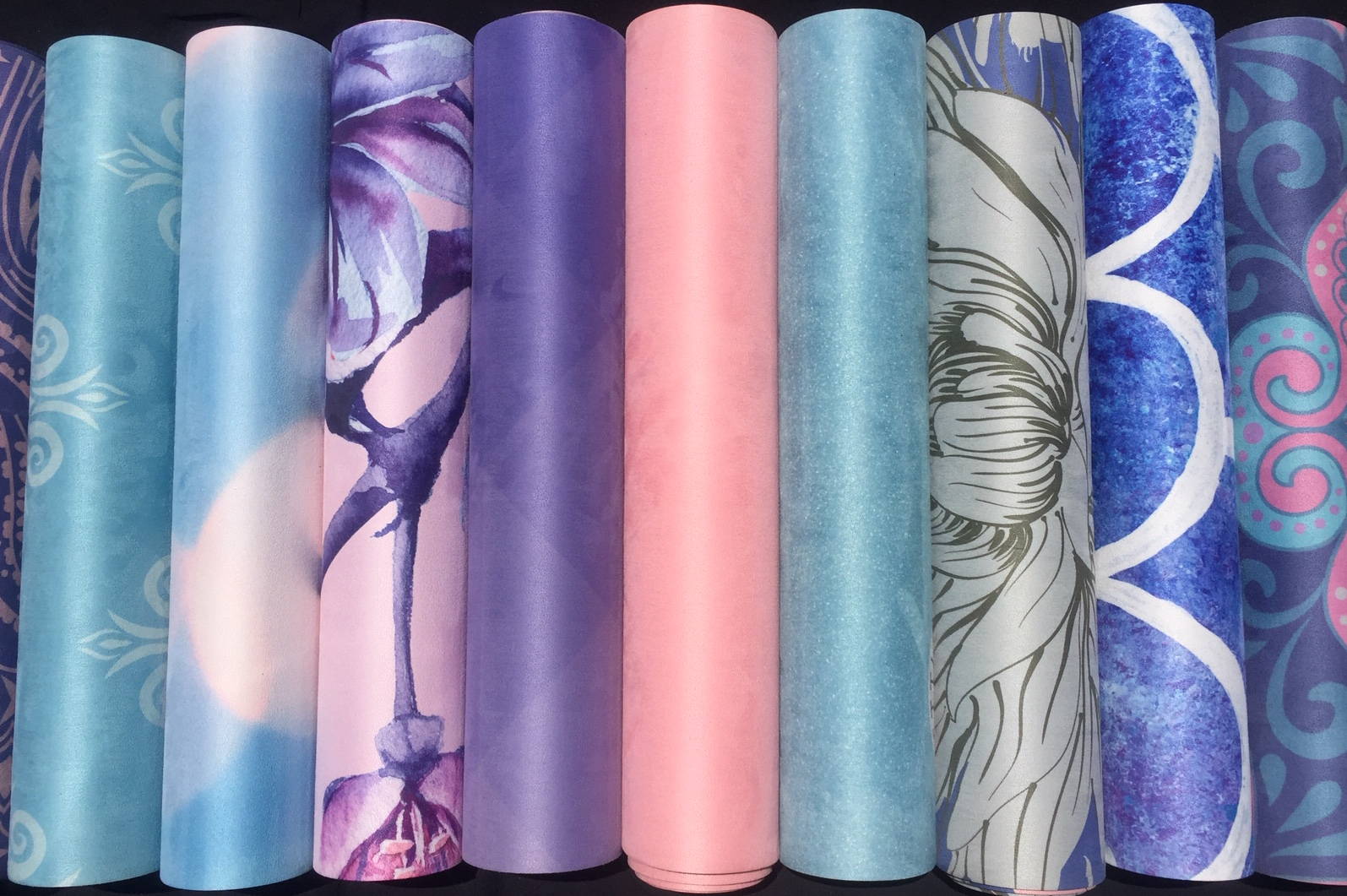 How to choose an Eco Friendly yoga mat!
Settle Petal Yoga Mats / Published: Oct-02-2019
When it comes to finding a yoga you can find them in nearly every grocery store, retail stores, and local markets sell yoga mats. But finding one that doesn't trash the planet takes a little more effort. With the accessibility and variety of yoga mats, it's important to do your homework and choose products that are not going to harm your health or that of the environment. Here are the basics of why you should buy an environmentally friendly yoga mat and a few brands I recommend.
AVOID PLASTIC YOGA MATS
Did you know most yoga mats are made from plastic? Common yoga mats are made with PVC, a cheap and efficient material for manufacturers. So what is PVC, exactly? You've probably heard of PVC pipes, and the PVC used in yoga mats is similar. PVC stands for polyvinyl chloride and it's made from petroleum. The type of PVC used in yoga mats is made soft and pliable by the use of phthalates. Phthalates are chemicals that give plastic its flexibility and resilience, but they have major health and environmental impacts. They are well-known to be hormone disruptors, and are known to produce adverse developmental, reproductive, neurological, and immune effects in both humans and wildlife. In addition, you can't recycle it, and the material has been found to leak chlorine, carcinogens and other toxic chemicals into the soil and air over time within landfill or incineration disposals.
So the moral of the story is: stay away from yoga mats made with PVC plastics. The good news for yoga practitioners is that there are many great natural alternatives available today. Here are a few of our favorites:
FIVE ECO-FRIENDLY YOGA MATS
Manduka eko Mat : Manduka mats have earned a reputation as the go-to mat in the yoga world, and for good reason. Not only are their mats durable and long-lasting, but their line of eko Mats are natural yoga mats made from sustainably harvested tree rubber. The foaming agents used to create the eko material are non-toxic. What this means is that no toxic chemicals have gone into the manufacturing process to soften the rubber. They offer a variety of thicknesses and designs, so there's an environmentally friendly yoga mat for everyone.
Manduka takes it a step further by offering a zero waste yoga mat recycling program called LiveOn. When you order a new mat, you can opt-in to the LiveOn program which allows you to send back your old mat (from any brand) and they'll send it to The Renewal Workshop to recycle your mat into materials used to improve communities everywhere.
Jade Yoga Harmony Mat: Jade mats are made in a highly sustainable manner with natural rubber tapped from rubber trees, a renewable resource (unlike petroleum). None of their mats contain PVC, EVA or other synthetic rubber. They are made in the United States in compliance with all US environmental, labor and consumer protection laws. And to sweeten the deal, Jade plants a tree for every mat sold! So far, they've planted over one million trees!
Settle Petal Yoga Mats: Settle Petal's yoga mats are 100% plastic and chemical free, not only that but they are biodegradable. All their mats are made from ethically soured natural tree rubber, micro-fibre suede (Non-slip) with water based inks that create the beautiful designs on top. If you've every wished to practice with the whole family Settle Petal has both adult and children's yoga mats. All mats are 4mm thick, soft yoga mat that will make you feel like your floating on a cloud during savasana.


Prana: There are two great options from Prana. The Prana E.C.O yoga mat is constructed from 100% thermoplastic elastomer. It's recyclable, UV resistant (won't break down in the sun), lightweight, and PVC and chloride free. In addition, its closed cell construction prevents germs from absorbing into the mat.
Their Indigena Natural Yoga Mat is made from two layers of non-Amazon harvested tree rubber with a woodgrain texture that provides excellent grip and firm cushioning for stability, in a single scrim design. Natural rubber is natural non-toxic.
Barefoot Original Eco Mat : The Original Eco Mat is composed exclusively of all-natural rubber and jute fibre. There are no chemical additives used in it's production. Its rubber underside grips the floor while the fabric/rubber mix on top offers great traction - even in a heavy sweat. It is a highly durable, tactile, and pleasantly natural surface on which to practice.
With so many high-quality eco-friendly yoga mats on the market, there's no need to buy a cheap plastic yoga mat at your local store. Be mindful with your purchases, it's one way to practice mindfulness off the mat.