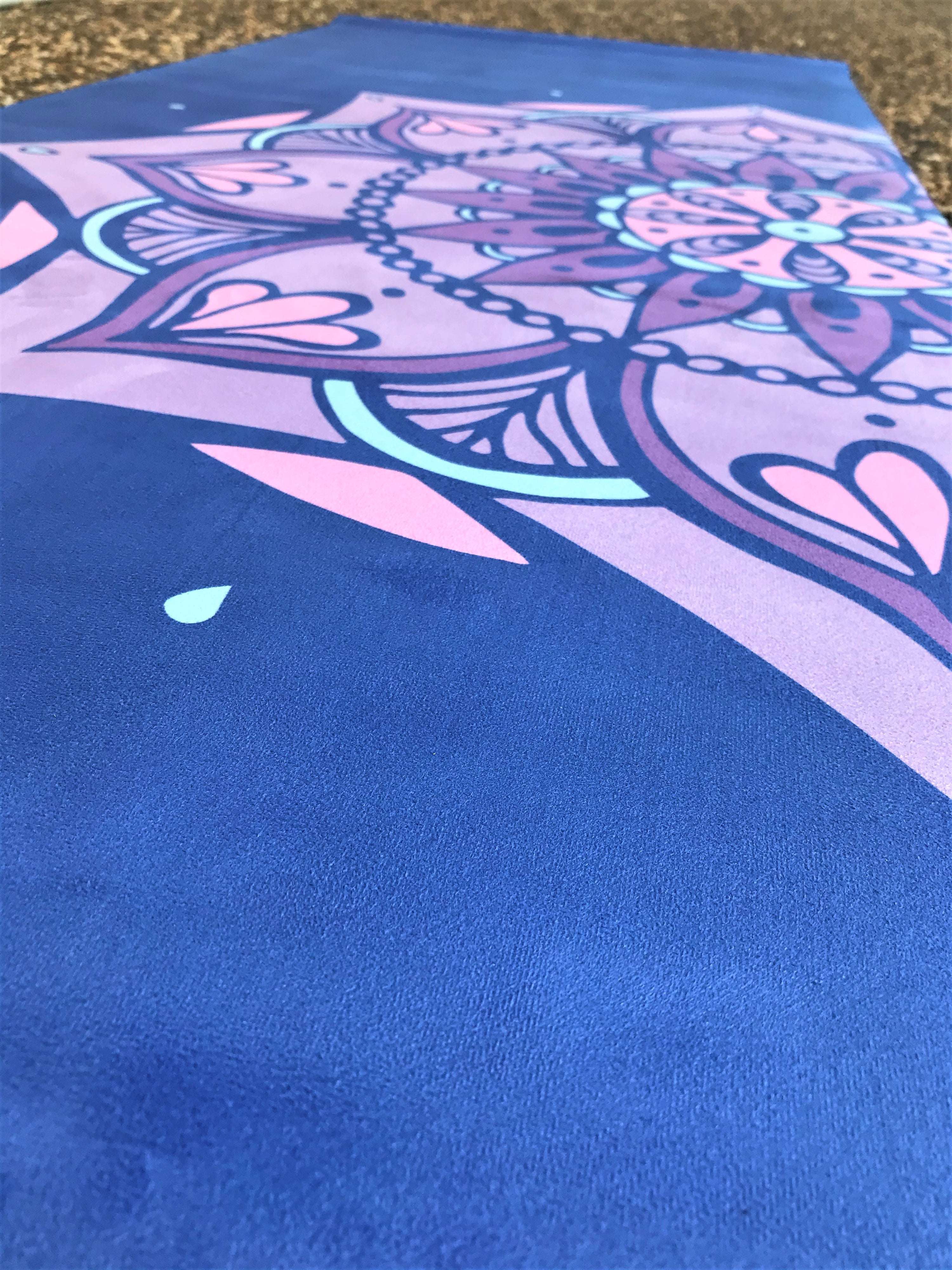 The 'Flower power' yoga mat will melt away stress and worry with the beautiful colours and calming flower mandala. The 'Flower power' is a Premium Eco-friendly Yoga Mat, designed to be the ultimate yoga companion. 
'Flower power' gives you the sweaty grip of a towel and the cushion of a yoga mat, she offers a luxurious and absorbent sueded microfibre surface. The perfect yoga mat for your practice.
'Flower power' has an anti-slip grip to keep poses balanced and reduce slipping even when you work up a sweat. Instantly improve your practice with 'Cherry Blossom'.
Eco-Friendly - designed to minimise our environmental footprint:
· Biodegradable Recyclable 100% Natural Tree Rubber
· Non -Toxic - free from Latex Silicone, Toxic Glue, PVC, Chlorine and Phthalates
· Water Based Inks
· Zero odour - no toxic smell 

Product Description:
· Ideal for Balance, Barre, Bootcamp, Dance, Stretch, Pilates and all forms of Yoga Practice - especially Bikram/Hot.
· No more slipping when wet. The mat grips better the more you sweat!
· No towel bunching or moving around during your class
· Extra cushion, stability, and responsive grip to reduce injuries
· Generous size 1730 x 610mm 
Recently Viewed