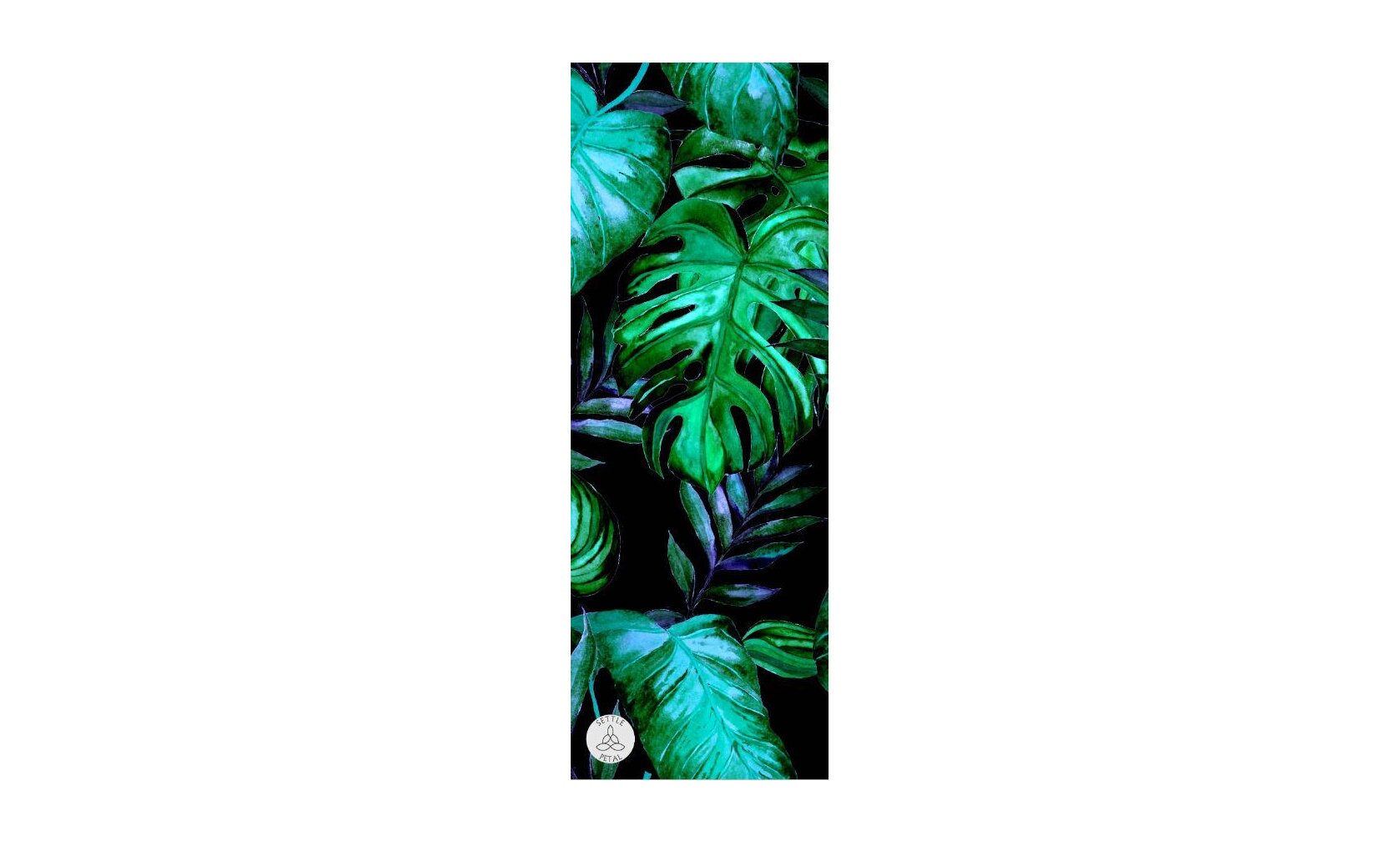 Be taken to your very own 'Tropical Oasis'
Feel like you are laying amongst palm trees on the 'Tropical Oasis' Yoga Mat. I think this beautiful mat will become a favourite amongst any Yogi out there. 
'Tropical Oasis' is a Premium Eco-friendly Yoga Mat, designed to be the ultimate yoga companion. 
'Tropical Oasis' gives you the sweaty grip of a towel and the cushion of a yoga mat, she offers a luxurious and absorbent sueded microfibre surface. The perfect yoga mat for your practice.
'Tropical Oasis' has an anti-slip grip to keep poses balanced and reduce slipping even when you work up a sweat. Instantly improve your practice with 'Tropical Oasis'.
Eco-Friendly - designed to minimise our environmental footprint:
· Biodegradable Recyclable 100% Natural Tree Rubber
· Non -Toxic - free from Latex Silicone, Toxic Glue, PVC, Chlorine and Phthalates
· Water Based Inks
· Zero odour - no toxic smell 
 Product Description:
· Ideal for Balance, Barre, Bootcamp, Dance, Stretch, Pilates and all forms of Yoga Practice - especially Bikram/Hot.
· No more slipping when wet. The mat grips better the more you sweat!
· No towel bunching or moving around during your class
· Extra cushion, stability, and responsive grip to reduce injuries
· Generous size 1730 x 610mm 
· Thickness of 4mm
· Lightweight easy to carry 2.4kgs
· Comes with durable carrying strap that can also be used as a stretching strap
Care Instructions:
Caring for your mat is important but easy - simply wipe down your mat with a damp soft cloth / light sponge or pop into the washing machine separately on gentle cycle in cold water (no bleach) and then hang out to dry. (Do not put in dryer or use any heavy detergent). 
To store your mat when not in use, it is best to wrap your mat with the printed side out, store in a cool, dry place and avoid direct sunlight or heat exposure for long periods of time.
Recently Viewed
Customer Reviews
?
I didn't get my yoga māt, yet!
11/20/2021
Cassandra D.

Australia
Mat love
Beautiful mat, enjoy stepping onto it every day
08/19/2020
Narelle G.

Australia
Excellent product
I love this Mat, it is exactly what I wanted, thank you
07/19/2020
Stacey H.

Australia
Highly Recommended!
I bought a mat from Settle Petal because I loved the print and I was kind of expecting it to be similar to a more expensive mat I already had and used every day. Well it's even better! It's softer and feels much nicer, but also has better grip and I don't find it slippery like my other soft mat can be. Service was outstanding and super quick delivery too...what more could you ask for?